Wheelchair access Huckleberry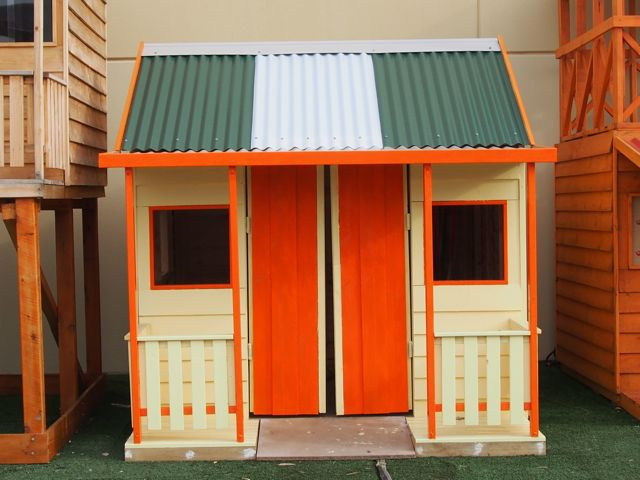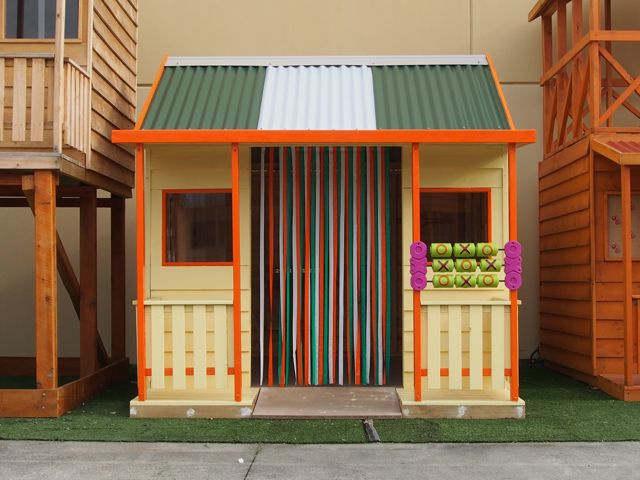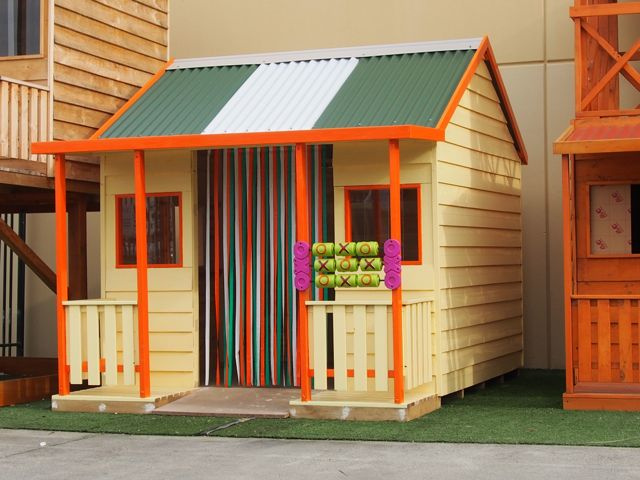 Shown here with either saloon doors or curtain door (Hi-contrast painting shown for illustration purpose only)
This very special cubby is based on our Huckleberry 2 model.

It measures 2.4m wide by 2.3 m deep, plus 0.7m for the verandah.
It is set up with a wide ramp (low angle) and an extra wide opening.
Inside, there is ample space to manoeuvre the wheelchair and still plenty of room for friends!
Like all our cubbies, extra windows and accessories are available.
Please call us for more information!
Price: click here for our best price (same price as Huckleberry 2)