Our latest product: A Solid, Elegant Bike Shed with a high level of Security for your bikes.
Practical and easy to use.
Fits 2 regular bikes (or a lot more sometimes... see below)
Features:
One hand operation to open the shed up.
Robust anchor point into the floor to lock your bike.
Handy shelf to store your bits and bobs.
One piece roof keeps the inside dry.
Lockable latch.
External grade timber.
Supplied with all fasteners and instructions.
Easy to assemble (assembly time about 1 hour)
Easy to dis-assemble and move.
External size: 2.1 m long by 1.0m deep and 1.55m high
Total weight around 150kg
Flat pack size: 2.1 x 1.5w x 0.5h
Price: $2,395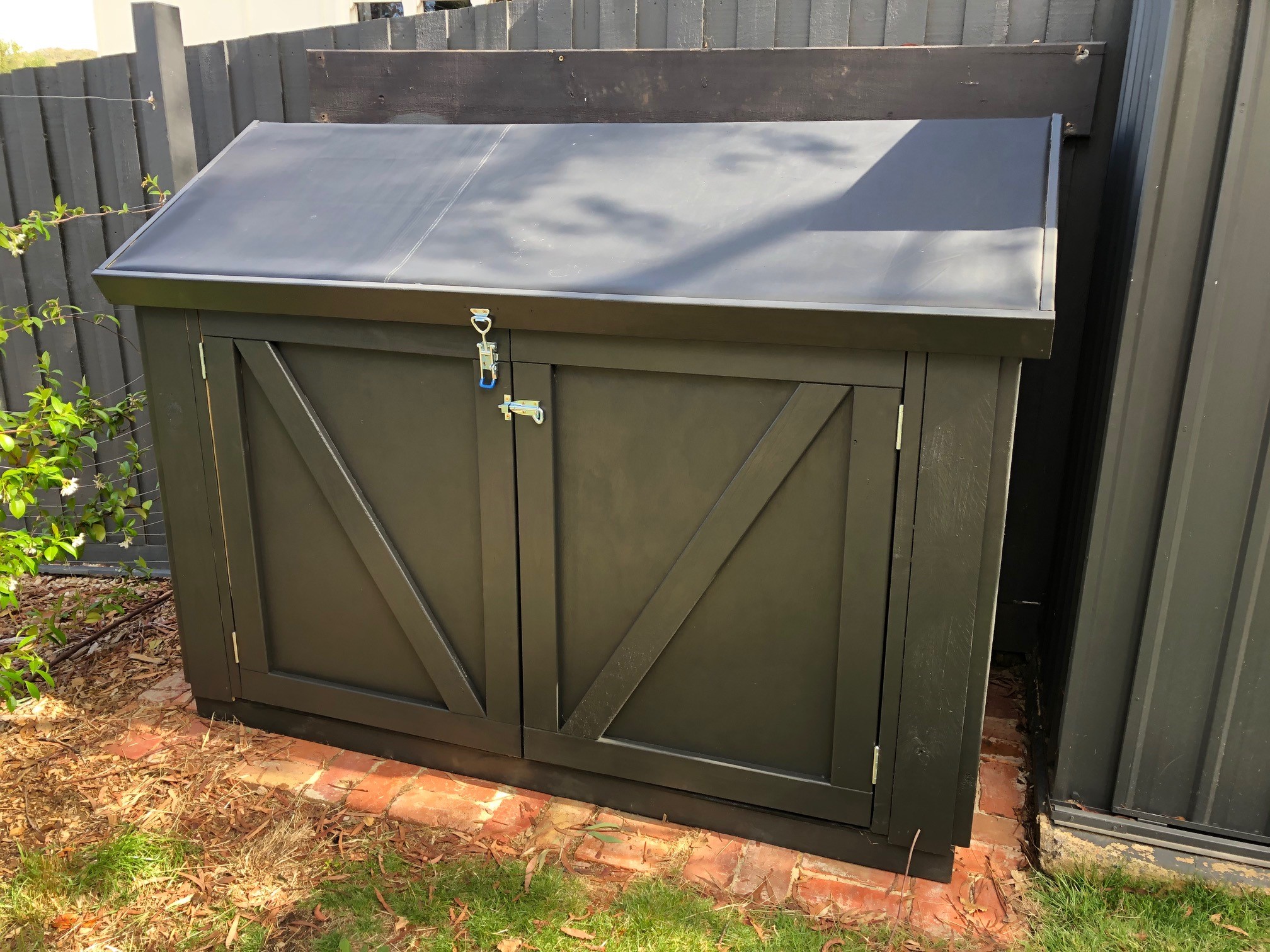 looks great painted. Thanks Mark!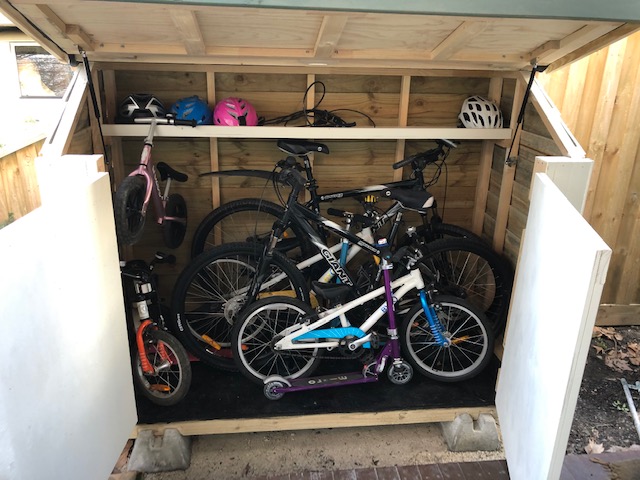 Thanks Denis for the Pic. I count 6 bikes and 2 scooters!!